Main Content
RANKED #1 FOR ONLINE LEARNING
Michigan's top college for online learning, and top 25 nationally
INVEST IN YOUR FUTURE
Kirtland can cost approximately 70 percent less than a four-year university in Michigan, and is about $10,000 less than national average for community colleges.
FIND YOUR CAREER.
FIND YOUR FUTURE.
38 Degree and Certificate Programs
So you know what you want. Or maybe you're not quite sure. Either way, Kirtland's 38 degree and certificate programs are designed to guarantee your success. Whether you're planning to transfer or complete your degree here – Kirtland will help guide you on your journey toward your future career.
Testimonials
Alex Tanis
I'll be a fifth generation officer. Public service is in our blood. If I can set an example, I'll be able to make a change in the community around me.
Alex T.
Testimonials
Jennifer Lester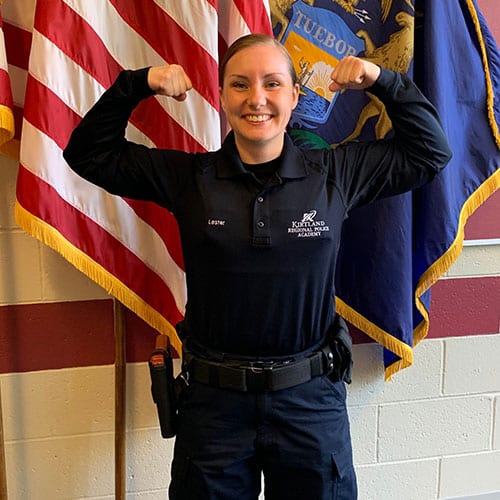 I first started out in the military service which is what made me want to go into public service to begin with. I want to make a difference, not only for my success but to help others succeed as well.
Jennifer L.