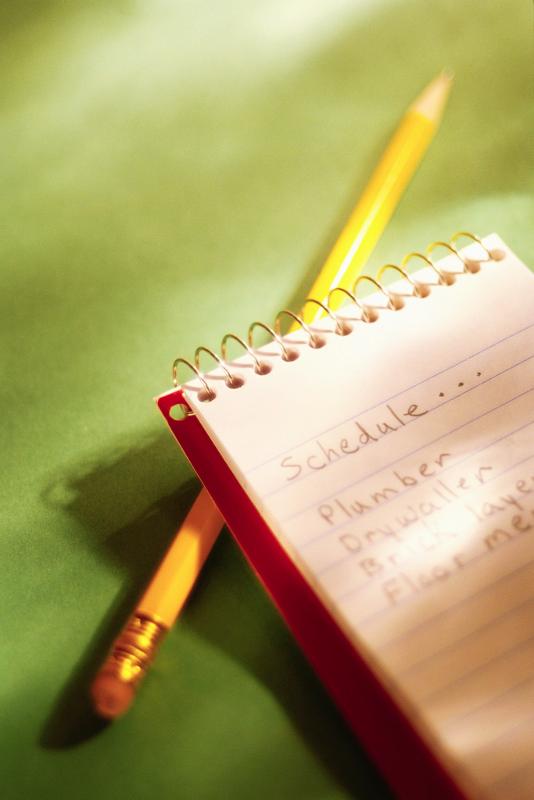 Preparing the Bibliography: Copying and Pasting From NoodleTools Into A Word Document - part 5
Here is your correctly formatted bibliography based on the style you selected when you created your list. It is in .rtf format - not Word format.
Follow steps 2-6 to insert into your Word document. Remember: In #3, you will be pasting your bibliography on the last page of your Word document. This will be a blank page. You may have to press Enter several times at the end of your research paper to move your cursor to the next page - a blank page.
Note: When you copied and pasted parenthetical references in your paper, the font style and size may not have conformed to what is required by the style you are working in. You may wish to highlight your entire paper and choose the font style and size so that the font is consistent within the paper.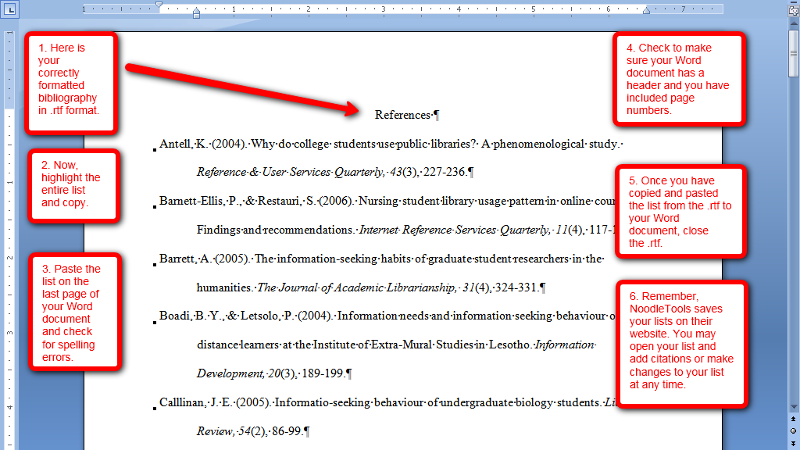 Note: In the Calllinan citation, the author (3 L's) and the 1st word of the article title, "Informatio" are misspelled. Once this list has been copied and pasted into Word, you will be able to see and correct misspellings.